Zancana contribution on the year 2014,
Thanks to all who donates to Zancana and to make this event successful.
You can change the world for a disabled child and their family.
Help us make this miracle happen!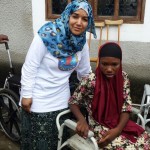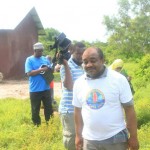 ———————————————————————————————–
—————————–
Zancana contribution on the year 2013,
Thanks to all who donates to Zancana and to make this event successful.
Distribution clothes
Distribution of  bags to Students of Mwebeladu school
Distribution of uniforms to students of Rahaleo school
Distribution of medical uniforms to Ministry of Health Zanzibar
Distribution of books and other related things to Islamic Classes in Zanzibar
For this to be more successful we need you to play your part. Please donate generously in every thing you can especial in transport the goods to Zanzibar.
DONATE!!!!
—————————–
Zanzibar-Canadian Association (ZANCANA) Continue with a helping hand to Zanzibar
Zancana is continuing with its effort in helping the people of Zanzibar
We  have donate  to Zanzibar several items:
Computers , Hospital beds,  and landed a helping hand to the effected people during the Ferry disaster.
Recently we also contribute wheel chair to Zanzibar hospital and Zanzibar Airport.
We are asking for donations  of things which can be used in  Hospital especially for the disable people and maternity ward.
The following picture is a baby weighing machine which was delivered on this month.
Play your Party it can be done!!!!!
Milad Nabii
"Allah and His angels send blessings on the Prophet: O ye that believe! Send ye blessings on him, and salute him with all respect".  Alahzab 56
"Of the favor and mercy of Allah let them rejoice" (Yunus 58).
Rabbial Awal marks the birthday of the Prophet Muhammad, known as Milad An-Nabi. Although not universally recognized or celebrated, this is a time when many Muslims reflect on the lives and example of the Prophet, his family, and his early followers.
A number of Islamic scholars have given their approval for the observance of Mawlid. They cite hadith where Muhammad recommended fasting on Mondays, as that was the day he was born and also the day prophecy descended on him. They suggest that fasting on Mondays is also a way of commemorating Muhammad's birthday. However, there is division among them on the lawfulness of the methods of the celebrations. Most accept that it is praiseworthy as long as it is not against sharia (i.e. inappropriate mingling of the sexes, consuming forbidden food or drink such as alcohol, playing music etc).
However if care is taken to avoid all evils and to follow the Shariah carefully, then a meeting organized to remember the Prophet, Sall-Allahu alayhi wa sallam, with the sole purpose of seeking Allah's pleasure, will Insha-Allah be a blessed event. And Allah knows best.
Expressing happiness and celebrating the Prophet on his birthday causes even unbelievers, by Allah's favor and mercy, to gain some benefit. This is mentioned in sahih Bukhari. Bukhari said in his hadith that every Monday, Abu Lahab in his grave is released from punishment because he freed his handmaid Thuwayba when she brought him the news of the Prophet's birth
6th march, 2010 Muslims gathered at 953 Gerrard Street for this occasion.
About 250 people man, women and children gathered to remember Prophet Muhammad S.A.W for the sake of getting Allah's pleasure.
Student from Madrassatul Al-Amin West and East with Ustadhh Khalfan, Ustadh Dula ,Ustadh Thani and Ustadh Ali Omar leading the gathering.
All the thanks should go to Madrassa Al-Amin west, Zancana na Wapendanao Group for Organizing the event, Inshaalah this event will be organized more frequently for our youth to know and understand about  this Great Man Muhammad S.A.W